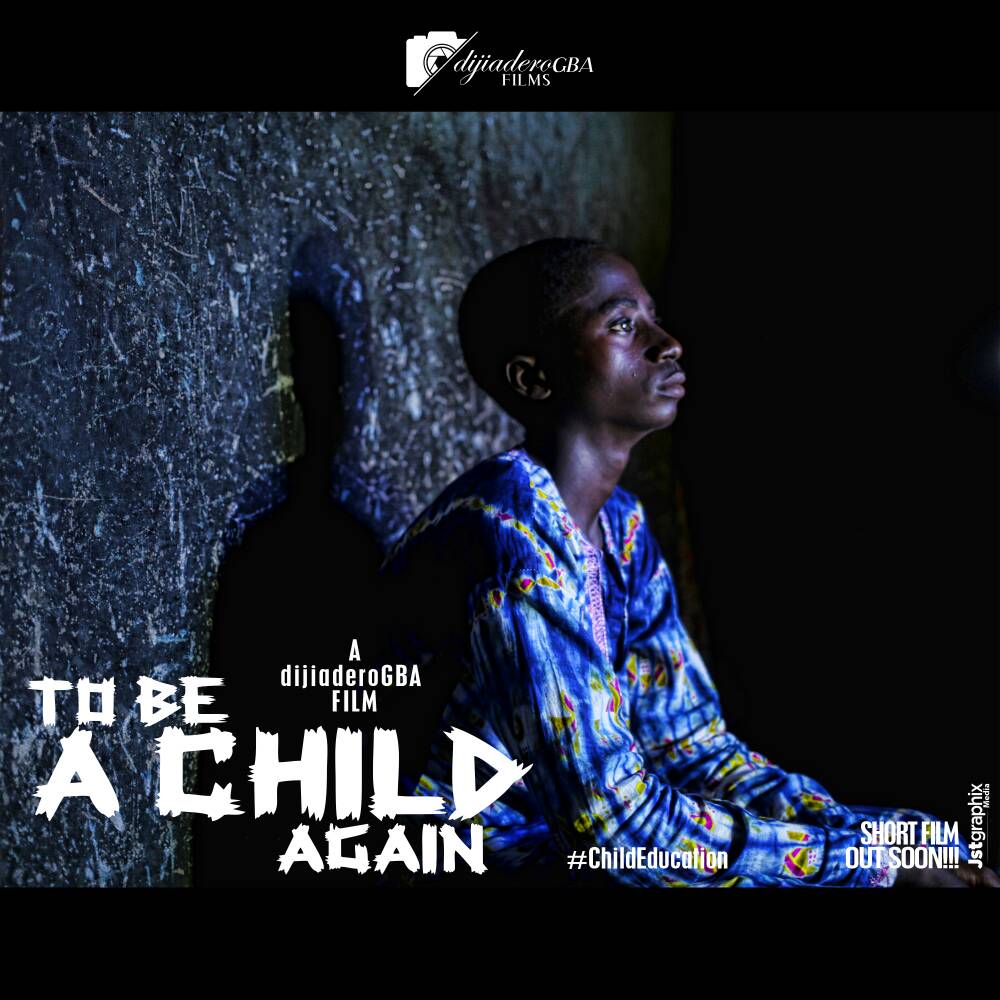 In a country of over 200 million people, with children under 15 years of age accounting for about 45% of the country's population, Nigeria's exponential growth in population has put immense pressure on the country's resources and on already overstretched public services and infrastructure. The burden on education and other sectors has become overwhelming.
40% of Nigerian children aged 6-11 do not attend any primary school with the Northern region recording the lowest school attendance rate in the country, particularly for girls. Despite a significant increase in net enrollment rates in recent years, it is estimated that about 4.7 million children of primary school age are still not in school.
In this light, the situation is being addressed by current efforts of Nigerian filmmaker, Diji AderoGBA with this short film titled 'To be a child again', following the success of his previous short film, 'Victim' which brought domestic violence to the front burner . In this wonderful piece, Diji tells a story of child education and financial constraint. In his words,

"Social class shouldn't be a barrier for kids not to go to school, every child deserves Education. We need to help them live their dreams."
Watch video below!